How to measure for bracelet size ?
Measure your wrist size with a flexible tape measure just below the wrist bone, where you would normally wear your bracelet.
OR
You can wrap a plain thin strip of paper around your wrist just below the wrist bone. Mark with a pen or pencil where the paper overlaps on your wrist. Measure the strip of paper with a ruler.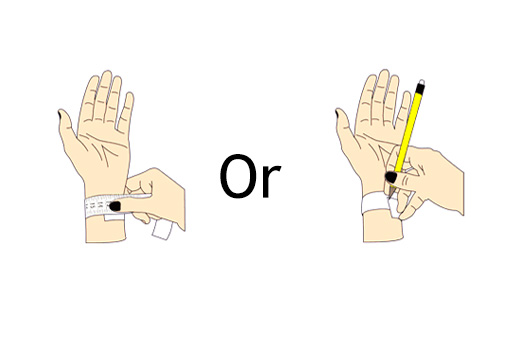 To find your bracelet size, just add your wrist size with the appropriate measurements below.