Here's What You Need to Know about Gifting Jewelry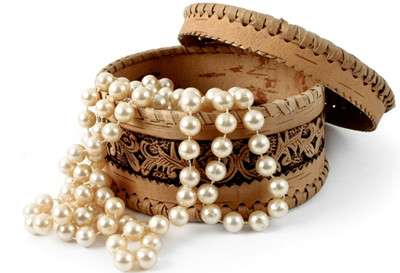 Jewelry has been one of the most pleasing gifting options since the beginning of time. Gifting jewelry enables people to express their undying love for someone they adore. The fact that people don't buy jewelry every day makes it an exclusive and exciting gift that holds more emotional value than any other gift.
When gifting jewelry to a loved one, you want to invest in nothing but the best. However, finding a timeless bauble to express your sentiments towards a relationship can be a challenging task.
Whether you are looking to gift jewelry to your significant other, a family member, or a friend, the information shared in this article will steer you in the right direction, enabling you to express how much you value the presence of that person in your life.
1. Know Who You Can Gift Jewelry To
Gifting jewelry to family and friends is an accepted way to express your affection for them. People use occasions like religious festivals, Mother's day, Father's day, and Valentine's Day to gift priceless pieces of jewels. However, several other occasions call for special gifts like jewelry.
Then again, gifting ornaments can convey intense emotions like love and commitment, so you want to invest in one only if you are sure that the recipient will understand and accept your feelings. You don't want to risk an awkward reaction from the one who receives the precious souvenir. The following are instances when you can safely consider gifting jewelry to those you adore.
- You Are Proposing to Your Bae
You have long passed the meet-and-greet stage and know he/she is the one for you. If proposing to him/her has been on your mind, go ahead with a bling that will make the moment even more special.
Men can buy their ladies an elegant piece of ornament, enabling them to utter the magical words. Ladies! Notice your man's style and buy him a simple bracelet, ring, or even studs to make the occasion memorable.
- You Are Getting Married
Gifting jewelry speaks of commitment in a relationship. Getting married is a huge milestone in one's life. Make this moment unforgettable by investing in timeless classics like diamond jewelry or ornaments made of precious metals like sterling silver, gold, or platinum.
- Your Bridesmaid/Best Man Deserves Something Special
Bridesmaids and best men are generally best friends or someone close in the family. It is a great idea to gift your bridesmaid/best man a simple, yet classic piece of jewelry that suits his/her personal style. This gesture will help you express how much he/she means to you.
- It's for Your BFF
Your BFF deserves nothing but the best. He/she has stood by you through good and bad times alike. Express your love and gratitude towards him/her by presenting a bauble that suits his/her personality. You can also invest in personalized friendship bracelets or necklaces to celebrate your strong bond.
- It's for a Loving Family Member
Your family has loved and supported you from your toddler years to the present times. You don't need an occasion to gift them something special. Surprise your father, mother, siblings, or grandparents with jewelry pieces that complement their style.
- Your Nephew/Niece Has Just Graduated
If you have a nephew/niece who has achieved an important milestone, express your pride in him/her and become his/her favorite uncle/aunt by presenting personalized jewelry that he/she will cherish forever.
Gifting jewelry is a great idea. However, remember to ask yourself a few questions before making the investment.
•
How deep is your relationship with the person? For instance, an aunt/uncle is a family member, but if you have met her only once in your entire life, you will definitely want to know her better before gifting her piece of jewelry.
•
How long have you known him/her?
•
Will gifting the piece of bauble make him/her feel uncomfortable? For instance, you should think twice before gifting jewelry to your boss or a colleague at work. You do not want your senior at office to feel that you are attempting to curry favor by presenting such a valuable gift.
2. Research about the Wearer's Style before Investing
Don't ever go to a jewelry shop and say, "I am looking for something special for my mother/ father/ sibling/ spouse." That's the simplest way to get ushered to the most expensive piece of jewelry that may not match the gift recipient's wardrobe. Make sure you are aware of your loved one's preferences pertaining to the jewelry color, metal, and gemstones and shop online for a variety of designs that suit your pocket.
Like garments, the jewelry worn by an individual reflects his/her personality. Therefore, before gifting jewelry to a loved one, it is wise to consider his/her age, personality, and lifestyle. For instance, if you are buying jewelry for a teenage girl who is sociable and spontaneous, consider investing in a bigger piece of ornament that attracts attention and suits her personality.
If you are gifting jewelry to a lady, it is worth studying her current fashion choices closely. Does she like layering herself with quaint pieces of jewelry or is she a minimalist who prefers wearing simple earrings and a small pendant necklace?
Likewise, if you wish to gift a bracelet or a ring to your boyfriend or husband who spends a lot of time at work, consider investing in office jewelry that is understated, yet smart.
Every person has a wish list pertaining to his/her fashion wardrobe. Pay attention to subtle cues like his/her interest level in or desire to procure a particular style of jewelry. These cues will prove useful when investing in a piece of jewelry that matches the wearer's style and makes him/her feel special and loved to receive a thoughtfully chosen gift.
3. Pay Attention to the Decision-Making Factors for Each Jewelry Category
Consider the below-mentioned tips when investing in a jewelry category to buy the perfect bauble for your near and dear ones.
• Rings
Rings make an excellent gift for your bae or spouse. Consider the following points before investing in one.
i. Do you know his/her ring size? If not, check the jeweler's exchange policy. In case the ring doesn't fit, you can always get it exchanged. Alternatively, secretly swipe a ring from his/her wardrobe and have it sized.
ii. If you want to include your loved one's birthstone, choose a ring setting based on his/her preferences and lifestyle. Tiffany and Pavé ring settings look good on women, whereas men prefer wearing gemstone rings with channel and eternity bands setting. The Bezel setting is ideal for working men and women as it securely holds the gemstone, preventing it from getting lost in transit or at work.
• Necklaces
Regardless of the occasion, a necklace makes for the perfect gift that allows you to make a loving gesture of draping it around your loved one's neck.
The standard necklace is 18 inches (for women) and 20 inches (for men) sits on the collarbone and is by far the most preferred length among both the genders. This length also allows the wearer to add other pieces of neck jewelry to create a layered look.
• Bracelets
Bracelets lend distinction, allowing the wearer to flaunt his/her signature style.
Though women enjoy a variety of styles, namely cuffs, charms, links, multi-strand, and bangle bracelets, purchasing a bracelet for men can be tricky as they tend to be extremely picky about their fashion choices.
Men generally prefer wearing metals like silver, platinum, and titanium bracelets because of their versatility, classiness, and strength, as opposed to shiny metals like gold. However, it is best to study his current style and gift him something he is comfortable wearing, enabling him to express his individual taste and style.
Bracelets come in various sizes: small, medium, and large. In case you are unsure of your loved one's wrist size, it is wise to purchase bracelet extenders and adjustable bracelets, allowing the wearer to choose his/her length.
• Earrings
If you desire to gift your lady a pair of earrings, consider the style and size of her current ear ornaments. Does she wear stud earrings, short drop earrings, or long drop earrings? What metal and gemstones does she prefer? The answers to these questions will help you choose a unique piece of jewelry to embellish her look.
Men often wear studs to showcase their trendy personality. The size of the earrings you choose for a man should be in proportion to his body size. Depending on his current taste and personality, you can choose attractive hoops, studs, straight or curved barbells, and clip-on earrings.
4. Gifting Personalized Jewelry Is in Vogue
Though gifting jewelry already holds a certain amount of sentimental value, personalizing the exclusive piece of art with the wearer's name, birthstone, or photograph or engraving a special message on it can make the gift extra special.
Personalized jewelry can be designed as per the wearer's taste, enabling him/her to make a personal style statement and flaunt the bauble on special occasions. In recent times, customized jewelry has gained a lot of popularity as everyone wants to gift and flaunt a signature piece of ornament that is unique to them.
Nothing can beat the feeling of receiving a customized name necklace with one's name engraved in precious metal. Whether you choose to include your loved one's name, initials, or birthstone, personalized jewelry complements all outfits and is appropriate for all body types and skin tones, bringing a smile to the wearer's face at a price and feeling that makes you smile too!
Summing It Up
Jewelry is the perfect gift for almost all special occasions. However, choosing the right piece of ornament for your near and dear ones can be a tricky decision to make as you need to consider the wearer's personality and preferences and evaluate the significance of the occasion before making the investment.
The guidelines shared in this article are all the information you need when gifting jewelry to the special people in your life.